CORE Extended Warehouse Management
COREwm B.V. is founded in 2011 and is owned by Marcel Theuns,
Marcel is an experienced Senior Consultant and has worked on national and international projects for Logistics Service Providers, Manufacturing & Spare Parts Industry as well as in the Retail industry. He is experienced with 50+ SAP implementations of which several full scale implementations. Also an high dedicated experience in GO-Live situations as well as Integration management are available skills. His professional and flexible attitude as well a high level of Quality, sense of humor and professional human behavior are his generic character elements. This makes him suitable for national and international ERP implementation projects.
Since 2006 he has focussed with passion on SAP EWM and performed tests for SAP AG in Walldorf, is certified for SAP EWM 7.01, EWM9.5 and EWM S4H and worked with EWM 5.1 until 9.5 as well as with S4H.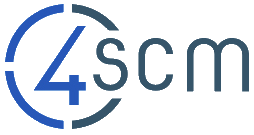 I am happy to announce a brand new Partnership for COREWM with 4SCM as of June 6th 2023. 4SCM is a consultancy firm with a mix of experienced and medior consultants in the EWM/TM area. Both companies can benefit from this synergy of knowlegde